CERTIFIED FINANCIAL PLANNER ™ Professional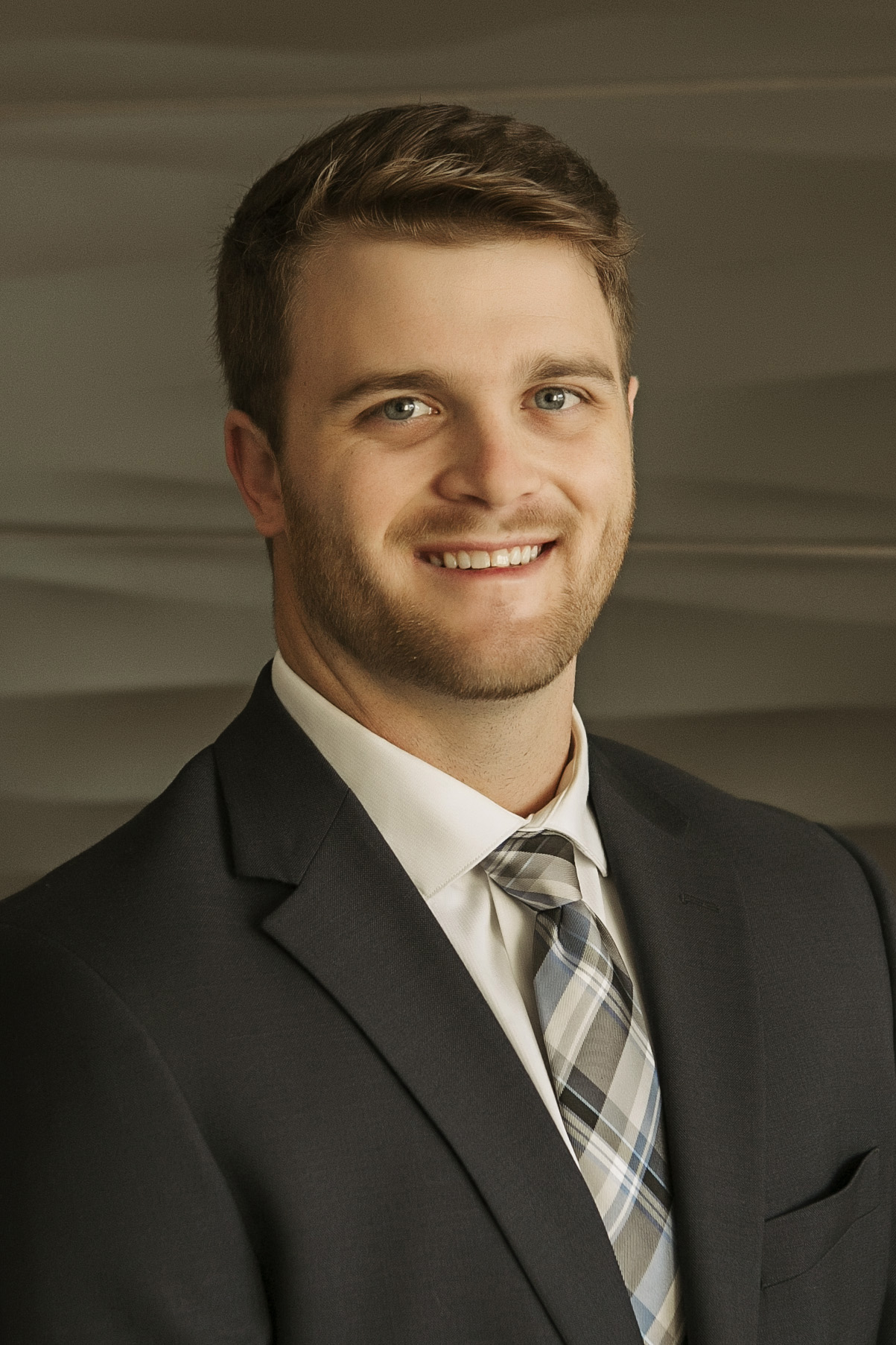 Brenden has been with the firm in some capacity since 2008. He started filing and shredding after school while in high school, interned over the summers while in college, and is now a Financial Planner with the following credentials: Life and Health insurance licenses, Series 7, Series 63, and Series 65 registrations. In addition, Brenden obtained his CERTIFIED FINANCIAL PLANNER™ Certification in 2020.
Brenden's parents Chuck and Jana Olsen moved to Norfolk when he was 3 years old. Yes, Brenden does look like his father Chuck, who is the founding partner of CalmWater Financial Group®, and you probably wouldn't be the first or last to mention it to him.
As a kid, Brenden enjoyed riding bikes, hunting with dad, going to the County Fair, junior golf with friends and much more. Brenden will tell you that he learned a lot from his dad growing up, but one lesson that truly stuck was the value of a hard-earned dollar and building quality personal relationships. The idea of how money is used for investing and saving intrigued Brenden when he began to see how planning for the future can have such an impact on people's lives.
Brenden claims he knew he wanted to follow Chuck's footsteps as an advisor when he was 10 years old. He will also tell you that he didn't realize the true impact a Financial Planner can have until he was 16 years old. It became a sign seeing how a financial plan can help someone who has gone through some rough times or stressful and unforeseen situations. Knowing that he can use his talents to help families work towards building their financial future will always be his motivation to work hard, as well as doing what's best for a client like they are part of his family.
A graduate from Norfolk Senior High in 2010 and getting a degree in Personal Financial Planning from Kansas State in 2016, there were some detours made in between. Brenden started and ended at Kansas State, but he also spent 6 months in North Carolina for a mentorship while attending the National Student Leadership Forum in Washington D.C. along with the National Prayer Breakfast in 2011. He also spent 2 years at Nebraska Wesleyan where he participated in football and track. Brenden knew that going back to Kansas State was a must if he was going to become a Financial Advisor, so in 2014, he hung up his cleats and track spikes to head back to Manhattan Kansas.
Earning his degree from Kansas State was not the best thing he was able to bring back to Nebraska. Brenden met his wife Lindsay on the country swing and areal dance team/club. Lindsay jokes about being dragged up to the great state we call Nebraska against her will, but after a couple years, Husker games, and their two kids Payton and Bowen, Lindsay is happy to call Norfolk home.
Brenden loves sports and athletics in general, along with a heavy dose of hunting and fishing. Brenden is also involved at Lutheran High Northeast as their head Track and Field coach in the spring, Ducks Unlimited Committee Member, Delta Waterfowl Committee Member, and Norfolk Archery Club Board Member.
Lindsay enjoys volunteering and singing at Our Savior Lutheran Church, hunting, fishing, playing with kids, going to the zoo, reading, and working on side projects that involve shooting, and editing all types of digital media.  Lindsay is very creative and enjoys the freedom along with the challenge of starting something on her own.
Payton their first child and daughter was born in 2016 and is a very free-spirited child who likes to go on fast "motorcycle" bike rides, ride her pony, and play with any animal she can catch.
Bowen, the Olsen's second child and son was born in 2019 and is best friends with his big sister already. Brenden and Lindsay both joke about taking this all in as much as they can because it's a matter of time before they might not like each other as much in couple years.

How can we create financial confidence for you?
Calmwater Financial Group puts People First, using a clearly defined Process to give you greater clarity and confidence. Because of our independence, you also have access to a wider variety of non-proprietary Solutions, which support a Plan designed specifically for you and your loved ones.