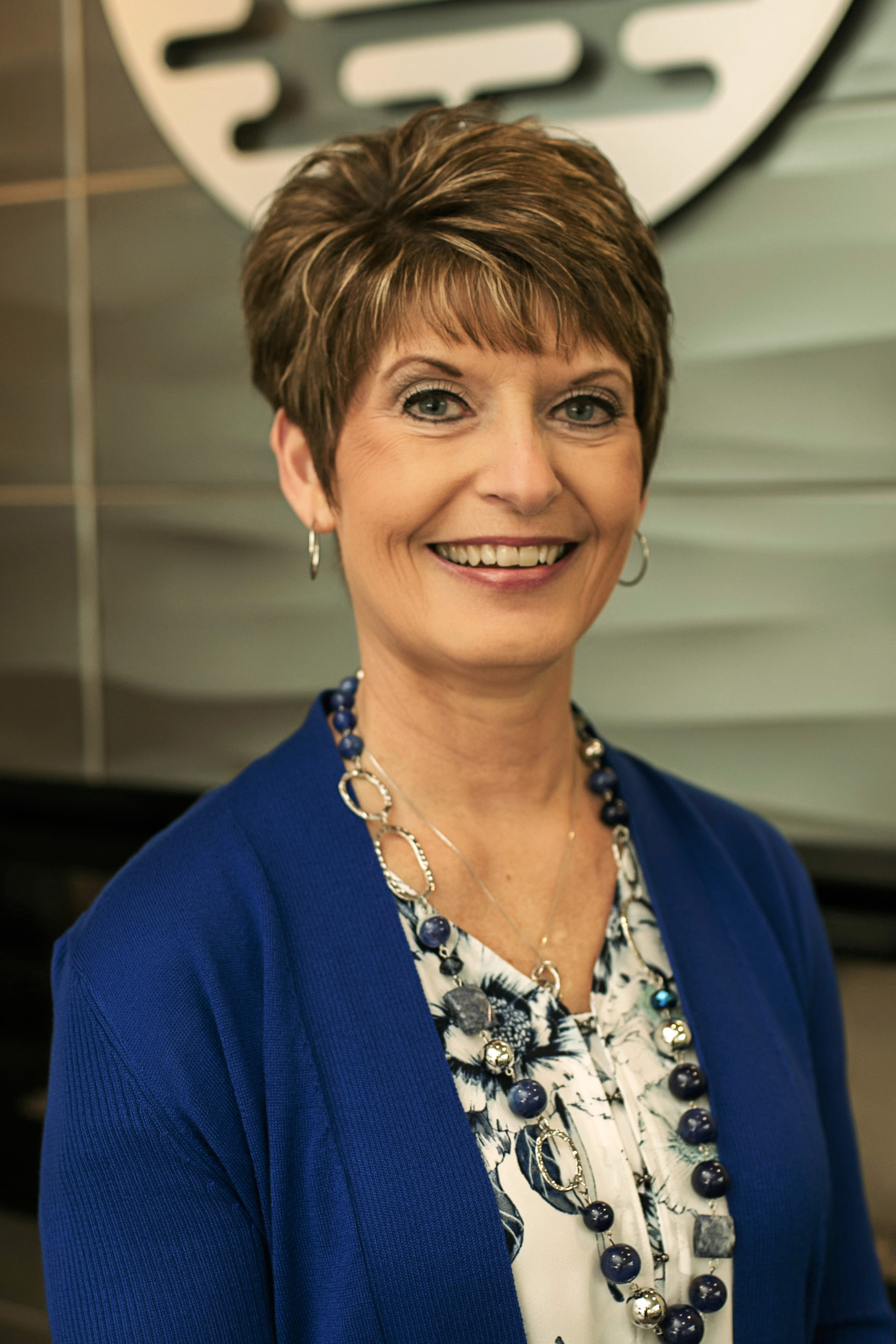 Brenda embraces the Golden Rule of "Do unto others…." So it's no surprise that she excels at providing honest and dependable service. It is important to her to get to know clients and provide service that goes above and beyond what they expect to receive. This is evident by her desire and willingness to take on some of the more complex issues of the CalmWater Financial Network.
The CalmWater Financial Network serves over 40 Nucor locations around the United States with the help of over 50 financial advisors providing financial education and personal financial planning to thousands of Nucor Teammates. It is here that Brenda is an executive assistant and uses her organizational skills to keep all the marketing and scheduling in order for each and every divisional visit as well as creating the travel packages for the in-house advisors with her special 'Momma Brenda' touches. She is always looking for new ways to improve the overall process of each and every task that crosses her desk.
Brenda grew up in Bloomfield, the heart of Northeast Nebraska, and received her Executive Secretarial Associate's Degree from Northeast Community College. She joined the firm in the spring of 2013 after working in the insurance industry over 25 years, bringing with her Nebraska state insurance licenses.
Always a family person, Brenda resides in Norfolk with her husband, Dwain. Away from work they enjoy time together traveling, golfing, attending concerts, riding their motorcycle and spending time with their daughter and son-in-law. Brenda is an avid flower gardener, plays the piano, and loves to try new recipes, curl up with a good book and cuddle with her cat. She also has a special 'retirement fund' for her love of buying new shoes.

How can we create financial confidence for you?
Calmwater Financial Group puts People First, using a clearly defined Process to give you greater clarity and confidence. Because of our independence, you also have access to a wider variety of non-proprietary Solutions, which support a Plan designed specifically for you and your loved ones.